Representing Birzeit Pharmaceuticals Company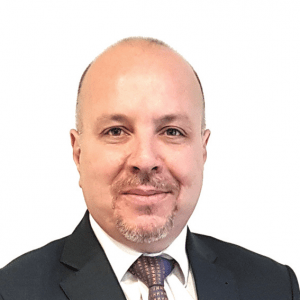 Mr. Firas Nasereddin is the chairman and chief executive officer of Grandpharm Pharmaceutical Company, which he founded in 1997, as well as a member of the board of directors of the Birzeit Pharmaceutical Company since 2003.
Mr. Nasereddin began his career in 1992, as the quality assurance manager at the Birzeit Pharmaceuticals Company. In 1994, he was promoted to marketing manager, playing a significant role in the expansion of the company's local and international market shares. A decade later, in 2005, he was named Birzeit Pharmaceuticals Company's chief operating officer.
In 2008, Mr. Nasereddin established Hemaya General Services Company and serves as the chairman of the board.Also that same year, he was named as the chairman of the Arab Hotels Company, which owns the Millennium Hotel (Movenpick Hotel at that time) in Ramallah, and was instrumental in the commercial launch of the hotel in 2010.
Mr. Nasereddin also serves on the boards of the Palestine Printing Company and the Palestinian Federation of Industries.
As part of his active participation in the development of the Palestinian private sector and the community as a whole, he chaired the Union of Palestinian Pharmaceutical Manufacturers (UPPM) between 2012 and 2017.
Mr. Nasereddin graduated from the Jordan University of Science and Technology in 1992 with a Bachelor's degree in Pharmacy.