Representing BCI Group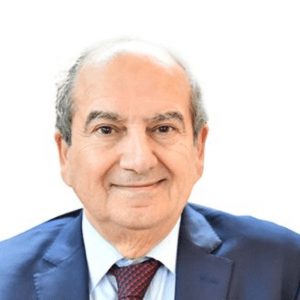 Mr. Said Baransi has an entrepreneurial spirit, having established BCI Group in 1996 and serving as the chairman of BCI, the leading provider of advanced ICT solutions in the region. BCI holds the rights to several exclusive agencies for international communications and information technology companies in Jordan, Palestine, Iraq and the United Arab Emirates.
Mr. Baransi has rich professional experience and has pioneered many initiatives and ideas that have contributed to the development of the ICT field, as well as other economic sectors over more than four decades in Palestine.
He was instrumental in the building and development of the ICT infrastructure during the early days of the establishment of the Palestinian National Authority through EGT, which he founded and managed between 1993 and 1996.
Mr. Baransi has wide experience in various economic sectors, having founded the Arab Insurance Company (Lloyds underwriters, the United Kingdom) in 1977, serving as its general manager until 1992.  
Mr. Baransi is an active member of many civil society institutions and is a champion of the Palestinian private sector. He has made numerous contributions to support the private sector, entrepreneurship and emerging projects, and he has lent his backing and expertise to numerous charities and social institutions.