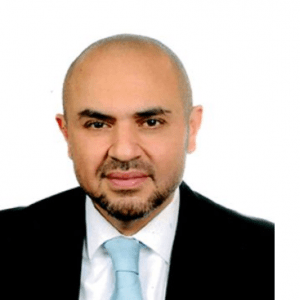 Mr. Tareq Abbas is Vice President of Corporate Affairs of APIC since early 2014 and is also APIC Board Member. He is also Chairman of the Board of Sky Advertising, Public Relations, and Event Management (a subsidiary of APIC).
Mr. Abbas started his career in administration and finance, he worked  in 1988 with Al Waha Investment Company in Canada, then moved to Greece in 1989 to work with the Consolidated Contractors Company (CCC). He then moved to Tunisia and worked as Sales Manager with DanaMal Trading Company (1990 to 1993). Afterwards, he joined the Abu Dhabi Investment Company in UAE as a Senior Credit Officer until 1996.
His previous positions included: General Manager of Sky Advertising, Public Relations, and Event Management  (1999-2011), VP- Business Development of APIC (2008- 2013), Vice Chairman of Arab Palestinian Shopping Centers "bravo" (2006-mid 2017), President of the Palestinian Advertising Association.(2000-2008), Board Member of Birzeit Friends Association (1997-2014), and Member of the Young Presidents' Organization (2007-2012).
Mr. Abbas participated in various training courses in the fields of event management, public relations, advertising and media, leadership, negotiation skills and merchant banking.
Mr. Abbas holds a BSC degree in Business Administration from Eastern Washington University, USA.