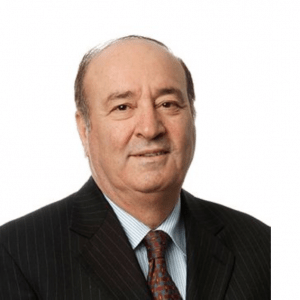 Mr. Aburedene is the Chairman of Capital Trust S.A. and the CEO of Capital Trust Limited.
Mr Aburdene has more than 30 years of experience in investment and companies' management in the United States, Europe, the Middle East and North Africa.
He has lived and worked throughout the Middle East, including Palestine, Kuwait , Saudi Arabia, Syria and Lebanon and currently resides and works in London.
Mr. Aburdene was awarded his M.B.A. degree from Johns Hopkins University and a B.A. degree from University of Connecticut.