Representing Al-Saeed Company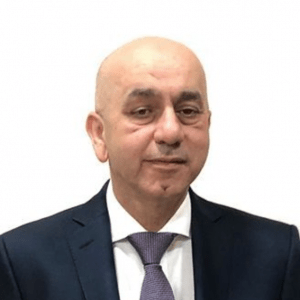 Mr. Tarek Shakaa started his career in Pharmaceuticals, where he took top management positions for leading pharmaceutical companies in Palestine. In 2005, Mr. Shakaa took his 20 years of management experience and shifted careers becoming the CEO of Lotus Financial Investments, a Ramallah based Financial brokerage firm. Under his management, Lotus excelled locally to become the leading brokerage firm in Palestine and expanded its operations across several regional capital markets.
For the past ten years, Mr. Shakaa has been on the Board of Directors for Bank of Palestine along with several other companies such as the Arab Hotels Company (AHC), Abraj Real Estate Investment Company and the Eastern Chemical Company.
Mr. Shakaa holds a Bachelors of Business law from Ohio University, USA.