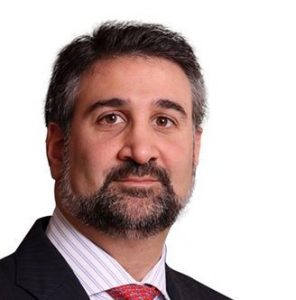 Mr. Masri is a Founder and Partner of Foursan Group.
He joined Foursan from J.P. Morgan, where he was a Vice President in the Investment Banking Group, with a focus on financial institutions.
His experience includes mergers, acquisitions and advisory assignments in the US, Europe and Latin America.
Mr. Masri is a Director of Foursan Capital Partners I, the Jordan Fund, Cairo Amman Bank, Al Qaser for Touristic Investments, the Royal Jordanian Air Academy, and the Jordan Insurance Commission. He is Vice Chairman of Siniora Food Industries and Estarta Solutions. He also serves as a Trustee of the King Hussein Cancer Foundation.
Mr. Masri received a Masters of Public Policy from the Harvard Kennedy School, and a Bachelors of Arts in Economics from Harvard University.