Amman-Jordan – Siniora Food Industries recently announced the renewal of its strategic support for the "Al-Malath Foundation for Humanistic Care" in Jordan through a meeting that included the Chairman of the Board of Directors of Siniora, Tarek Omar Al-Aggad, and the Chairman of Al-Malath's Board of Directors, Mahmoud Sarhan, and other members of the board.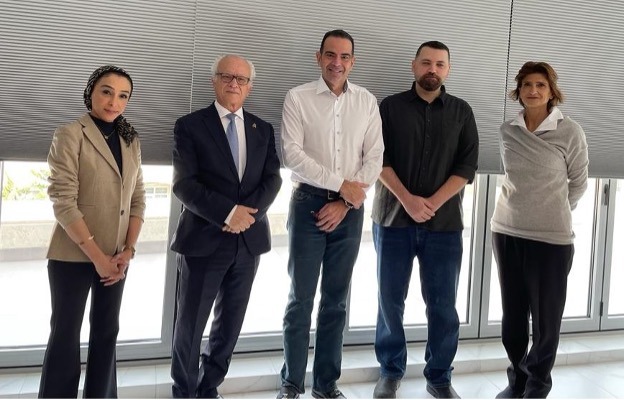 Siniora launched its support for Al Malath Hospice in 2020 as the first institutional partner of Al-Malath, a foundation specialized in providing psychological, social, and emotional support to patients with a terminal illness in its advanced stages to help them live out their last days with comfort and dignity, free from pain and suffering. This care also includes attention to the spiritual, social, and psychological aspects of the patient and his family.
Al-Aggad praised this support and stressed its significance, stating that Al-Malath has always considered the comfort of the patients and their families, placing it as a priority for free. He also added that this support would reinforce Al-Malath's ability to serve this vital segment of society, as it is one of the few active foundations in palliative care in the Middle East.
On this occasion, Dr. Mahmoud Sarhan, the Chairman of the Board of Directors of Al-Malath, said: "We extend our sincere thanks to Siniora for their strategic partnership and generous donation to support our humanitarian organization, this institution that works with patients to provide them with palliative medicine, alleviating their pain and improving the quality of life for them and their families while they are in a delicate stage of their lives, and this work would not have been sustainable without the support of benefactors such as Siniora and their deep belief in our humanitarian mission and the need of advancing the foundation to the highest levels of prominence to help patients and their families."
Al-Malath "Al Malath Foundation for Humanitarian Care" is a non-profit association in Jordan that cares for people with a terminal illness in its advanced stages and adopts the philosophy and concepts of palliative care, an integrated care approach whose goal is to improve the quality of life regardless of its duration. This care focuses on controlling pain and its signs and symptoms, followed by psychological care.
As part of its corporate social responsibility strategy, Siniora has forged strategic partnerships with charitable and humanitarian institutions that play an active role in society, helping them achieve their missions in the education, health, and cultural sectors.