Ramallah – The Arab Palestinian Investment Company (APIC) announced its support to the Student Fund, part of the Young Women's Christian Association (YWCA) in Ramallah. Students who take part in the ten-month program receive on-the-job learning and training methods as well as a certificate from the Palestinian Ministry of Labor upon completion. The agreement was signed between APIC Executive Vice President for Operations of the Holding Company and Business Development Nader Hawari and YWCA Executive Director Rubina Rafidi at the association's headquarters in Ramallah.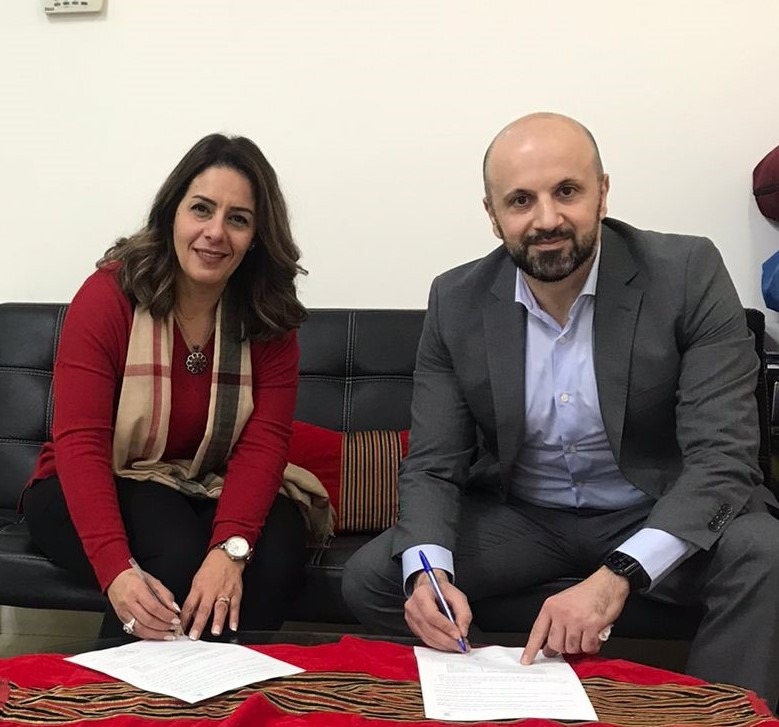 According to Hawari, this support will further the association's ability to reach more students, helping them through training and ultimately preparing them to enter the job market and contribute to their communities.
Also at the signing, Rafidi spoke of her appreciation for APIC's support of the vocational training program through its corporate social responsibility program. She went on to add that the program will economically empower youth by providing training and high-quality vocational education, saying: "The importance of this partnership with APIC stems from an essential step to give opportunities and spread hope among Palestinian youth under the current economic conditions."
APIC, as part of its corporate social responsibility strategy, has forged strategic partnerships with charitable and humanitarian institutions that play an active role in society, helping them achieve their missions in the education, health, and cultural sectors.
The Young Women's Christian Association in Palestine is a non-governmental organization established by Christian women's groups in 1893, and officially launched in Jerusalem in 1918. The association works to establish a free, democratic civil society that enables women and youth to exercise and protect their political, economic, and social rights