APIC recently expanded its strategic agreement with SOS Children's Villages – Palestine that began seven years ago to include support for the new community homes project in addition to sponsoring alternative care homes within the village.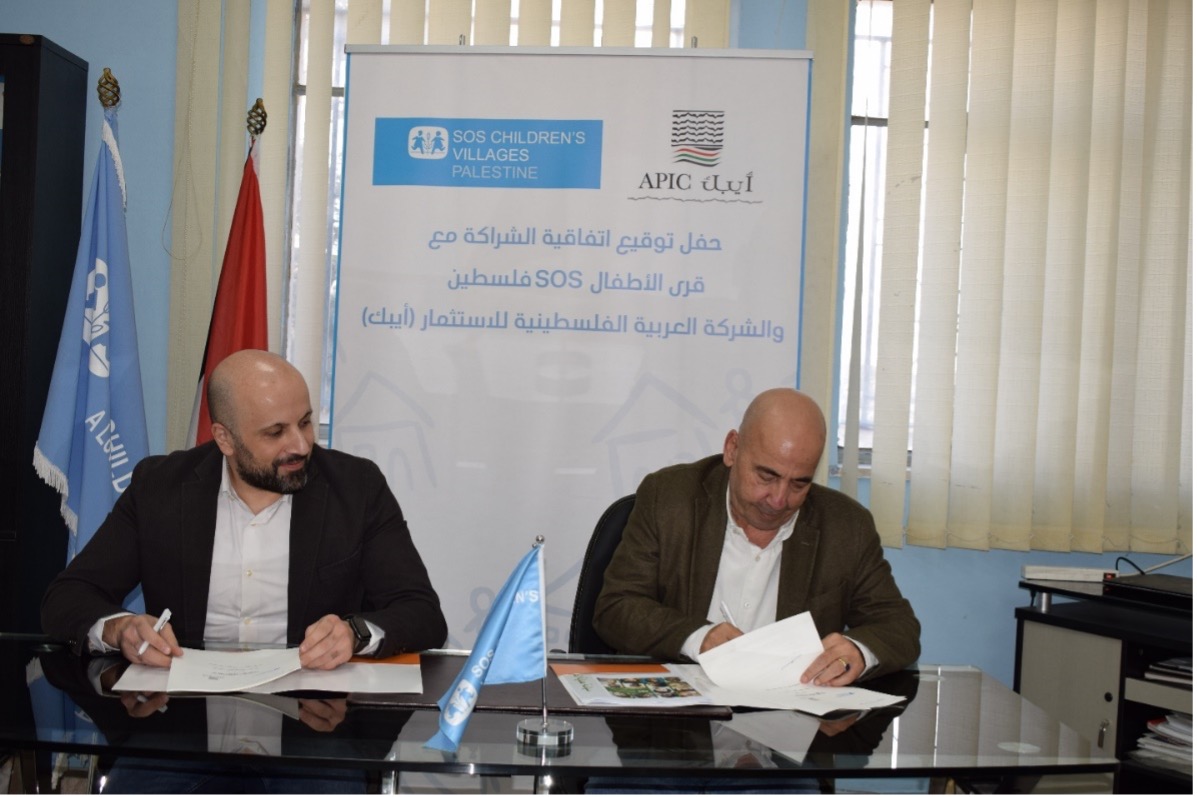 The agreement, which was signed between APIC Vice President of Corporate Operations and Business Development Nader Hawari and National Director of SOS Children's Villages – Palestine Muhammad Al-Shalaldeh, will aid SOS in fulfilling its goal of providing alternative care services for orphaned children and those who lack family care.
The community homes project works to integrate orphaned children or those without family support into the local community environment, moving them from the inner village homes to rented outdoor residences in the city of Bethlehem, where they reside with a surrogate mother and are supervised daily by the village's administration.
The project will also work to help children integrate into society, providing them with the sense that they are an integral part of it and supporting them in building strong bonds with their community, as well as helping them learn about their society's traditions. In just two years, SOS Palestine opened four community homes in Bethlehem, where children now live with their surrogate mothers and families.
APIC has been supporting SOS Children's Village – Palestine for seven years and has twice sponsored SOS Children's Villages Palestine in its strategic projects, beginning in 2015 for the alternative care homes.
During the ceremony, Hawari spoke of APIC's corporate social responsibility strategy that continuously seeks to develop its support for institutions working in the charitable and humanitarian fields. Hawari praised the work of SOS Children's Villages – Palestine, which symbolizes a significant model for the development of Palestinian society by embracing, caring, and educating children who lack family care.
Also at the ceremony, Shalaldeh said, "We are proud of the initiative of our strategic partner APIC, which seven years ago lent its support to SOS's alternative care homes project. Today, we culminate this strategic relationship to provide support to the external community homes affiliated with SOS Children's Villages Organization in Bethlehem." He went on to add, "This donation will support SOS Children's Villages – Palestine in its advanced approach by providing the best developmental and educational care environment for children."
The event included gifts that were distributed to the children who recently joined the house sponsored by APIC as well as a welcome ceremony to the graduates of SOS Children's Villages – Palestine who are now active members of society and came to bid farewell to Mama Wissam, the woman who devoted 15 years to the institution. Mama Wissam worked as a loving surrogate mother who nurtured many generations in a family atmosphere, helping them grow to become self-reliant and able to face life's challenges.
Mama Wissam spoke of her experiences as a surrogate mother of eight children, saying: "My feelings today are mixed with joy and pride, because I spent 15 years raising my children. For the last seven years, APIC accompanied me in my journey of taking care of my children and my home, taking care of all our expenses. I will never forget their contribution to SOS's mission."
One of the students, Rawaa, completed her high school certificate in 2020 while at SOS Children's Village and spoke of her experience in the alternative care home, saying: "I lived in the house that APIC sponsored with Mama Wissam from when I was six years old. Every time I received my grades from school, I would dream about attending college to study medicine. Now, after years, my dream came true, and I am enrolled as a first-year medical student at Al-Quds University."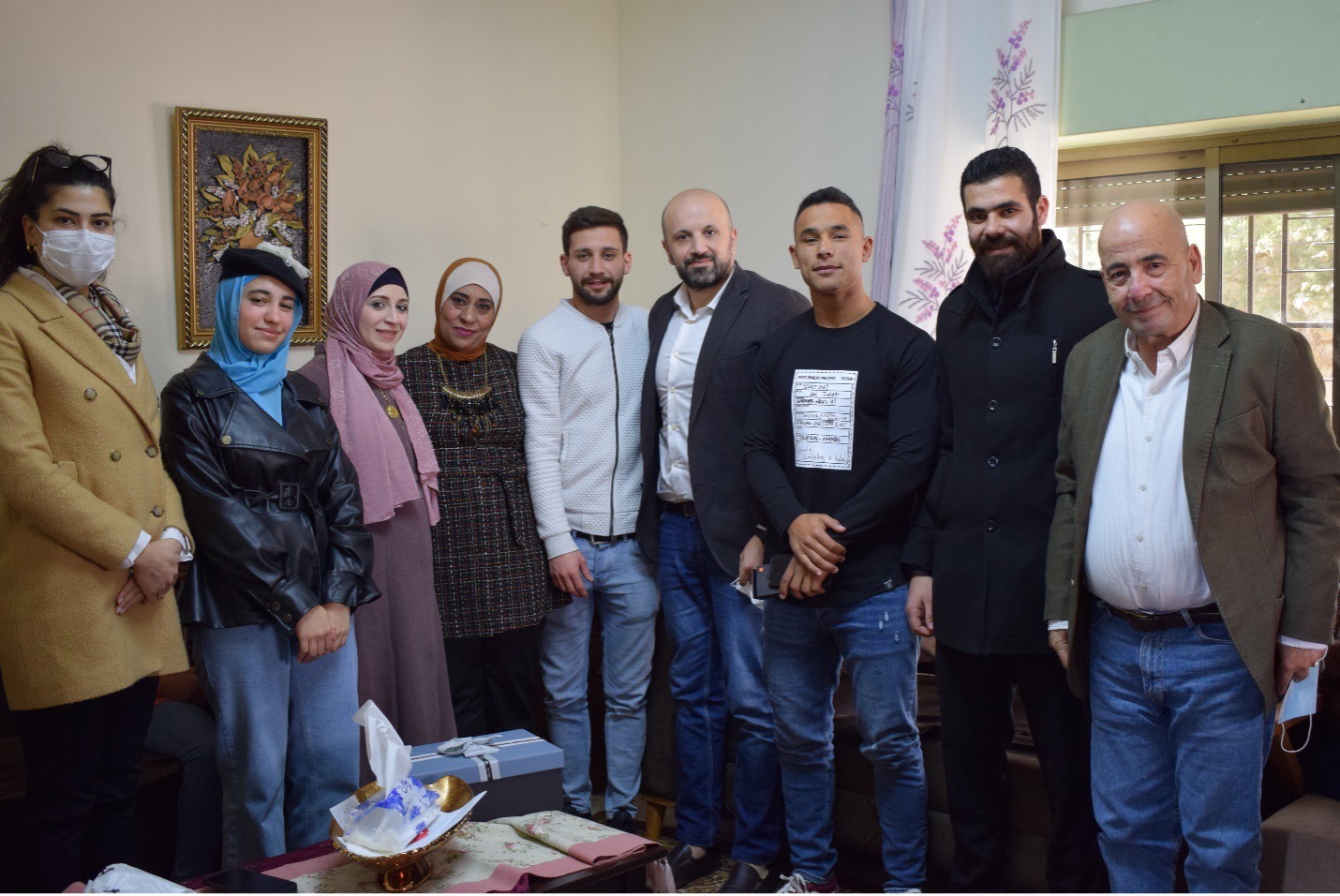 APIC, as part of its corporate social responsibility strategy, has forged strategic partnerships with charitable and humanitarian institutions that play an active role in society, helping them achieve their missions in the education, health, and cultural sectors.
SOS Children's Village in Palestine is part of the global SOS Children's Villages, which operates in 135 countries around the world, and works primarily to provide family care services to children who have lost the right to family care or who are at risk of losing it, by providing homes within the villages. The children live in the village with a surrogate mother who takes care of them, along with brothers and sisters, in a family atmosphere that enables them to develop their relationships and individual capabilities to help them grow and qualifies them to rely on themselves and face the challenges of life in the future.