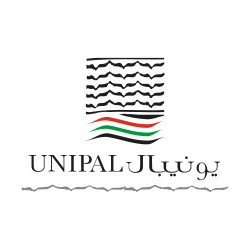 Unipal General Trading Company
The leading fast-moving consumer goods distributer in Palestine

Founded in 1994 as a private shareholding company and acquired by APIC in 1998, Unipal General Trading Company is by far the leading fast-moving consumer goods (FMCG) distributor in Palestine and a rising star in distribution in Jordan. The company possesses and services sole distribution rights for major multinationals across both countries. Unipal's highly efficient distribution system delivers leading quality products that fulfill the consumer's needs.
Unipal can effectively drive its product portfolio to a leading market position in a short time span due to its extensive distribution network of over 10,000 retail outlets throughout both countries. Moreover, Unipal owns state-of-the-art distribution centers with a capacity of over 18,000 pallets.
Unipal services include a full route to market management, managing distribution, supply chain, and logistics, leading to best-in-class in-store execution.  Unipal services are delivered by the most professional teams supported by operational excellence, solid financial management, brand management, a focus on innovation, and the use of the latest technologies.
CEO: Imad Khoury
Contact Information
E-mail: info@unipalgt.com
Website: www.unipalgt.com
Headquarters
Ramallah, Palestine
Tel:  +970 2 298 1060
Fax: +970 2 298 1065