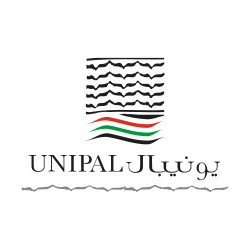 Unipal General Trading Company
The leading fast-moving consumer goods distributer in Palestine

Founded in 1994 as a private shareholding company and acquired by APIC in 1998, Unipal General Trading Company is by far the leading fast-moving consumer goods (FMCG) distributor in Palestine. The company possesses and services sole distribution rights for major multinationals such as Philip Morris International, Procter & Gamble, Kellogg's, KraftHeinz, Ferrero, XL Energy Drink, Americana, SC Johnson, Mars Wrigley, Reynolds as well as Siniora and other well-known international brands. The company's highly efficient distribution system delivers leading quality products that fulfill the Palestinian consumer's needs.
Unipal can effectively drive its product portfolio to a leading market position in a short time span due to its extensive distribution network of over 6,000 retail outlets throughout Palestine. Moreover, Unipal owns a state-of-the art distribution center with a capacity of 9,000 pallets.
Unipal subsidiary in Jordan, Al-Jihan General Trading Company, is active within the FMCG sector in Jordan and represents many leading brands within both the food and non-food categories such as NADEC, FrieslandCampina, Lotus, BIC, Breitsamer, ACRCOR, Duracell and Kean.
CEO: Imad Khoury
Contact Information
E-mail: info@unipalgt.com
Website: www.unipalgt.com
Headquarters
Ramallah, Palestine
Tel:  +970 2 298 1060
Fax: +970 2 298 1065