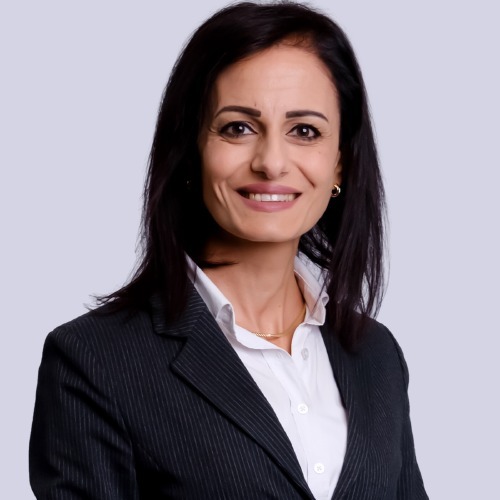 Fida Musleh/Azar expertise spans over 25 years in the fields of corporate communications, investor relations, public relations and management.
She joined APIC in April 2014 to establish and mange APIC's Investor Relations and Corporate Communication function aiming at building positive relations with shareholders as well as positioning and communicating APIC's story and investment proposition to investors locally & worldwide. She is responsible for developing strategies and implementing investor relations initiatives as well as reinforcing a favorable corporate identity in the financial markets and with the business media.
Before joining APIC, she worked at the Palestine Exchange (PEX) for eight years where she was Manager of Public Relations & Investor Education Department as well as Manager of the PEX Representative Office in Ramallah. Her mandate included managing the PEX's corporate communication locally and worldwide and planning and executing regional and international road shows to promote investment in Palestinian listed stocks. During her work at the PEX, she was delegated a member of the national team for developing the financial sector export strategy (2012- 2014), a project supervised by the Ministry of National Economy and PALTRADE. Before that, she worked for private sector institutions, donor agencies as well as for NGOs.
She has been very active in fostering best practices in investor relations among Palestinian listed companies. In February 2012, she inaugurated the Palestine Chapter which she chaired from 2012 to 2014, and from November 2020 until December 2022. She also received the "Outstanding Individual Contribution to Investor Relations in the Middle East Award" from MEIRA-UAE in 2012. Moreover, she served as Board member of Middle East Investor Relations Association (MEIRA)- UAE from 2014- 2018.
She holds an Executive Master of Business Administration (EMBA) from Birzeit University (2022), Palestine, and BSC degree in English Language & Literature and diploma in Commerce (honors) from Bethlehem University, Palestine (1997).