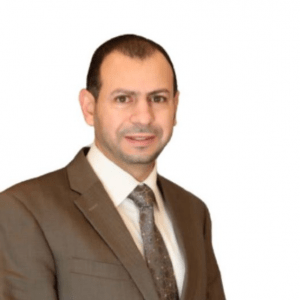 Mr. Khaled Baradei is the chief financial officer of APIC Group since early 2015. He joined APIC in 1997 as an Accountant. His experience and devotion was culminated during his career path, as he was promoted to a Chief Accountant in 2001 and then became Financial Manager in 2005, and afterward in 2013 he was assigned the Group Finance Manager.
Mr. Baradei participated in several training courses including Corporate Finance & Valuation, Financial Analysis and Financial Modeling. He also participated in qualifying courses for Certified Public Accounting (CPA) and Certified Management Accounting (CMA).
Mr. Baradei holds BSC degree in Finance and Accounting from The Applied Science University in Jordan in 1997.