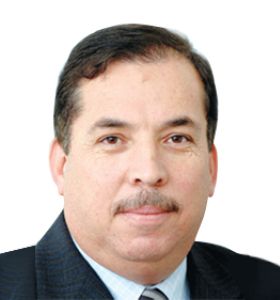 With more than 25 years of experience in management, planning and engineering, Majdi Al-Sharif joined Siniora Food Industries as the Chief Executive Officer in 2005. Previously, he worked with Procter & Gamble Dubai for three years as a Plant Supply Chain Manager, and was responsible for establishing a new manufacturing plant in the Jebel Ali Free Zone. From 1995 to 1999, he led the Dammam Plant expansion program as an Operations Module Group Manager. Al-Sharif then became the Dammam Plant Materials Management Group and Taiz Plant manager in Yemen. In 1984, Al-Sharif joined Procter & Gamble in Saudi Arabia as a Utilities Engineer and worked his way to become Plant-Engineering Manager. From 1980 until 1984, he held the position of Electrical Engineer in the US-based Kuljian Corporation in Jordan. Al-Sharif obtained his Bachelor of Science degree in Electrical Engineering in 1980.
Position Held & Date:
1980 Electric Engineer in Kuljian Cooperation- Jordan
1984 Utilities Engineer in Procter & Gamble- Saudi Arabia
1988 Plant Engineering Manager in Procter & Gamble- Saudi Arabia
1995 Operations Module group Manager- Dammam Plant- Saudi Arabi
1999 Plant Materials Management and Taiz Plant Manager- Yemen
2002 Planet Supply Chain Manager Proctor & Gamble- Dubai, UAE
2005 Chief Executive Officer (CEO)- Siniora Food Industries.