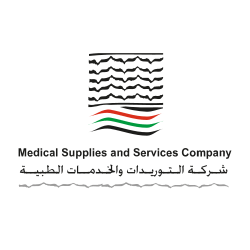 Medical Supplies and Services Company
The exclusive distributor of various pharmaceuticals, healthcare products and medical equipment in Palestine
Founded in 1994 as a private shareholding company, and acquired by APIC in 1998, Medical Supplies and Services Company (MSS) has consistently maintained its position as one of the top Palestinian companies in its field.
As the most diversified healthcare product supplier in Palestine, MSS distributes human and veterinary pharmaceuticals, medical and laboratory equipment, surgical and disposable items, and fast-moving consumer goods (FMCG) to pharmacies, private hospitals, non-governmental organizations, the Ministry of Health, and retail outlets. MSS is the sole distributor and service provider for major multinationals including Lilly, Janssen, Abbott EPD, Abbott Nutrition International,  AbbVie, Sanofi, GlaxoSmithKline, GSK Consumer, Novo Nordisk, Boehringer Ingelheim, B|Braun, MSD, MSD Animal Health, Organon, GEHC Pharma, GEHC (Digital Imaging and Ultrasound), Medtronic (RTG & RCS), Covidien, Nihon Kohden, Nihon Kohden Orangemed, Merivaara, Ambu, Fluke, Nidek, Beirsdorf (NIVEA), Trisa, GSK Oral Care, Reckitt Benckiser, STAGO, Immucor, EPPENDORF, Abbott (diagnostics, molecular, diabetes care, point of care, rapid diagnostics), among many others.
MSS subsidiary in Jordan Taleed Medical Supplies Company also operates a branch in Iraq.
General Manager: Samer Kreitem
Contact Information
E-mail: info@msspal.com
Website: E-mail: www.msspal.com
Headquarters
Ramallah, Palestine
Tel:  +970 2 295 9372
Fax: +970 2 295 9375