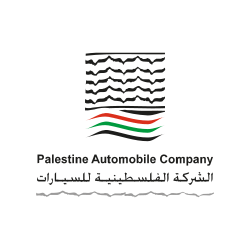 Palestine Automobile Company
Excellence in after-sale services via state-of-the-art service centers
Founded in 1995 as a private shareholding company, and acquired by APIC in 1998, Palestine Automobile Company (PAC) is the sole distributor for the Hyundai Motor Company's entire line-up of passenger cars, trucks, and vans, in addition to Fiat Chrysler Automobiles, which include the Fiat, Fiat Professional, Alfa Romeo, Chrysler, Jeep, Dodge and Ram brands.
Moreover, in 2022 PAC acquired the distribution rights for the MG automobile brand in Palestine from SAIC Motor Cooperation, the largest automotive manufacturer in China and a leader in manufacturing electrical vehicles.
PAC's guiding principle is to provide its customers with numerous options of high-quality vehicles and top-notch after-sales services. In all of its main sales showrooms, customers have the choice of wide variety of brand-new cars, and the company also operates several large state-of-the-art service, parts and body and paint facilities, staffing them with qualified engineers and technicians. Moreover, PAC's Customer Relationship Management (CRM) protocol seeks to increase customer satisfaction and retention through a number of initiatives and activities.
PAC owns and operates four sales showrooms, three service centers, two body and paint shops, and four spare parts warehouses in major Palestinian cities, along with its network of authorized dealers across Palestine.
General Manager: Rami Shamshoum
Contact Information
E-mail: info@pac-pal.com
Website: www.pac.ps
Headquarters:
Ramallah, Al-Ayyam Street, Industrial Zone, Beitunia
Tel:  +970 2 241 4363
Fax: +970 2 298 0662