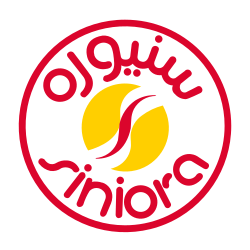 Siniora Food Industries Company
The leader in the region's meat manufacturing sector
Siniora Food Industries own two brands, Siniora Al-Quds and Union, which are both recognized as leaders in manufacturing cold cuts, luncheon meat and frozen meat. Siniora is one of the first and largest meat manufacturing companies in the region, producing its lines in four state-of-the-art processing plants built using the latest technologies, one located in East Jerusalem, Palestine, the second located in King Abdullah II Industrial Estate in Jordan, the third in Dubai, the United Arab Emirates and the fourth in Istanbul, Turkey.
The company was founded in Jerusalem, Palestine, in 1920, established its factory in Jordan in 1992, and was acquired by APIC in Palestine and Jordan in 1996. Siniora's subsidiary in the UAE, Diamond Meat Processing Company, is the owner of the Al Masa brand, and its subsidiary in Turkey Polonez Meat Manufacturing Company, owns the Polonez brand.
Siniora factories in Jordan, Palestine, and the United Arab Emirates have been awarded certificates in Food Safety Management System FSSC 22000, which are approved by GFSI. Moreover, all Siniora factories in Jordan, Palestine, the UAE, and Turkey have been awarded certificates in Food Safety Management System ISO 22000:2018, quality management certificates, and halal certifications. Furthermore, Siniora factories in Palestine, Jordan, and Turkey hold certificates in safety and occupational health management and environmental management, while the factory in Palestine holds the Palestinian Standard Certificate. In addition, the company has been awarded the information security certificate in Jordan and Palestine.
Siniora produces over 100 types of cold cuts, canned luncheons, and frozen meat.  Moreover, in 2022, the company began production on the plant-based product Badeel, a vegan meat alternative that is soy-free and gluten-free and comes in four types – burgers, minced, sausages, and nuggets.
The company markets its products through mass merchandisers, grocery stores, high-frequency stores and department stores in Jordan, Palestine, Saudi Arabia, the UAE, and Turkey as well as in many other countries in the Middle East. Siniora also has distribution centers in Saudi Arabia, and the UAE and a dedicated export department covering the Gulf and the Levant. Siniora is a public shareholding company and is listed on the Amman Stock Exchange (ASE: SNRA).
CEO: Majdi Al Sharif
Contact Information
Email: info@siniorafood.com
Website: www.siniorafood.com
Palestine
Bethany, Jerusalem
Tel:  +970 2 279 6804
Fax: +970 2 279 9088
Jordan
Amman, King Abdullah II Industrial Estate, Sahab
Tel:  +962 6 402 3772
Fax: +962 6 402 3773