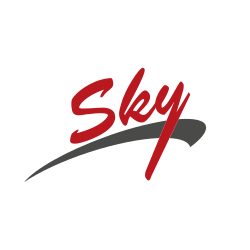 Sky for Advertising, Event Management and Public Relations
A pioneer in advertising, public relations and event management

Founded in 1996 as a private shareholding company and acquired by APIC in 2000, Sky provides a wide range of advertising, promotion, and communication services. The company dedicates its wide expertise to providing professional facilities that bridge classic services and contemporary digital and electronic ones, in addition to social media as well as content creation and management. Sky services include developing, planning and executing public relations and communication strategies, event management, design and printing, among other consultancy services while partnering with its clients to assist them in achieving their goals and expanding their media presence.
Today, the company is the main provider of advertising services through the widest network of billboards and advertising LED screens, which are distributed in vital and strategic areas in various Palestinian cities.
Since its establishment, the company has had a significant footprint in the advertising and promotion industry in Palestine and has been recognized as a pioneer in this sector through its qualified staff in addition to keeping up with the latest developments and attention to detail.
Sky subsidiary in Palestine, Oyoun Media Company, specializes in providing digital media services, including digital communications and social media management.
General Manager: Nader Maree
Contact Information
E-mail: info@sky-adv.com
Website: www.sky.ps
Headquarters
Al-Bireh, Palestine
Tel:  +970 2 298 6878
Fax: +970 2 298 6879