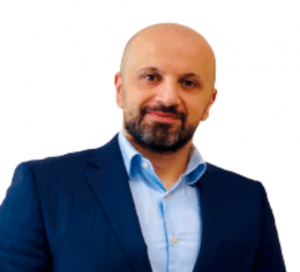 Mr. Nader Hawari is APIC's Vice President for Corporate Operations and Business Development since early 2014. He is also Board Member of Medical Supplies and Services Company, Board Member of National Aluminum and Profiles Company (NAPCO) and Board Member of Sky Promotion and Advertising Company. Moreover, he is Chief Executive Officer of Gulf Taleed Commercial Services Company- one of the key marketing and commercial services providers that operates under the umbrella of the Aggad Investment Company in Saudi Arabia, and one of APIC's shareholders.
Mr. Hawari's role includes corporate development efforts for APIC and its subsidiaries in Palestine by working closely with GMs and CEOs of these subsidiaries to develop and identify growth potentials of these businesses. He also works on seizing new investment opportunities for APIC in Palestine and the Arab World. 
Mr. Hawari participated in various training courses at top ranked business schools in the UK and France in the fields of strategy, leadership, managing global virtual teams, and negotiations among others.
Mr. Hawari holds MBA degree from Birzeit University, Palestine.